It's undoubtedly been one of the biggest television hits of the last few years, and it gets bigger and better each series, leaving anyone who watches talking about who got through and what they baked during their next day's coffee break.
While many people watch with envy and think they'd never be able to bake some of the masterpieces seen on the show, for those brave few of you who want to give it a bash in your own kitchen, this post is for you. We've selected our top five cakes from this year's Great British Bake Off and given you instructions on how to make showpiece cakes that Paul and Mary would be proud of. So without further ado, let's get baking…
1) Opera Cake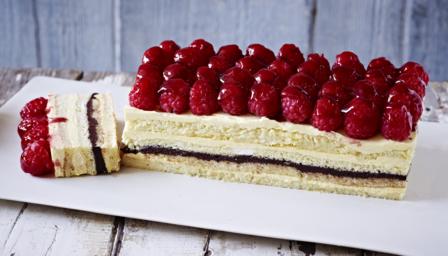 Make a kirsch syrup and a joconde sponge separately, and a glossy meringue, before folding the latter in with the whisked eggs, icing sugar, caster sugar and almonds. While this is baking, make a chocolate ganache and then a butter cream. Construction is the tricky part here: the key is in correctly slicing the cooled sponge into four quarters, and brushing with the kirsch syrup, before constructing and arranging the raspberries on top. Easy? Try the full recipe for yourself!
Making this twist on a traditional sandwich cake involves making a grapefruit curd and candied grapefruit peel, as well as a mascarpone cream and a grapefruit sugar syrup. It impressed on the show, will it impress in your kitchen?
Frances' secret squirrel cake left the judges gobsmacked, and it's easy to see why. It involved an almond squirrel cake, a dark chocolate cake, a milk chocolate cake and a white chocolate cake, as well as gingerbread, a chocolate ganache and a hazelnut butter cream – not to mention intricate decorations! If you're up to the challenge, follow the complete recipe by clicking the link above, but be sure to set aside just over two hours for preparation as well as two hours for baking.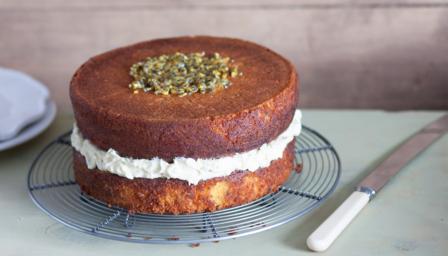 4) Gluten Free Passion Fruit And Coconut Cake
This is a lot simpler than other cakes on the series, but is still very impressive. It involves making two sponges (gluten free of course), a butter cream and a lovely passion fruit and lime syrup. Taking less than thirty minutes to prepare, this isn't too time consuming, but still tastes delicious.
5) Midsummer Dream Wedding Cake
Here's another recipe belonging to champion Frances, and it's arguably the most challenging on this list but is a cake to grace any wedding. In the two hours preparation time you'll need, you'll make a ginger cake, a sunshine cake, a lemon cake, limoncello butter cream, lemon butter cream, a cream cheese filling and three types of marzipan – orange, pistachio and pistachio and raspberry. On top of that, you'll make a stunning finale of pineapple flowers and confetti, which truly is the icing on the cake. This isn't a bake for the faint of heart, but if you think you're up to it, check out the full recipe.
The Great British Bake Off is full of fantastic recipes, and these are just our favourite five. Why not head over to our Facebook page and tell us all about the recipes you loved?
All Images Courtesy of The BBC and The Great British Bake Off